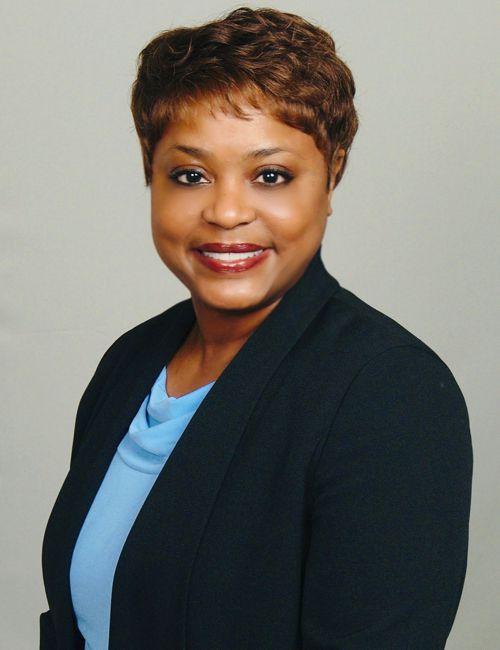 Dr. Candice Chatman
Dean of Academics / Academics
Dr. Candice Chatman joined Gupton-Jones College of Funeral Service after serving as the Interim Dean for the School of Science and Health Professions at Atlanta Metropolitan State College.
She was born and raised in Atlanta, Georgia, and is a product of the Atlanta Public Schools System where she graduated from Frederick Douglass High School. After graduating, she attended Hampton University and Clark Atlanta University where she earned a B.A. in Biology and a Ph. D. in Biological Sciences; respectively. She is also a 2016 alum of the Higher Education Resource Services (HERS) Leadership Institute program sponsored by the University of Denver.
Prior to assuming the role of Interim Dean, Dr. Chatman served as the Program Coordinator for the Biological Sciences program and as an Associate Professor of Molecular Genetics. During that time, she also served as the Principal Investigator for the Health Career Opportunities Program in collaboration with Emory University School of Medicine, Co-Principal Investigator for the Georgia STEM IV Initiative Grant, and Principal Investigator for the Georgia Affordable Learning Grant. She also managed a partnership with Grady School of Radiology Technology and Imaging. 
Dr. Chatman published an open education resource laboratory manual to relieve the burden of cost on students with funding from the Affordable Learning Georgia Grant. She also performed research at the National Aeronautics and Space Administration (NASA) in Merritt Island, Florida, where she published the "Characterization of Microbial Communities Found in Bioreactor Effluent" summarizing the design of a system that can efficiently monitor microbes that play a role in the biogeochemical cycling of nitrogen in wastewater on the International Space Station to assist in the design of a sustainable system capable of converting this nutrient.
Dr. Chatman is married to the Rev. Rayburn Chatman. Together they have four adult children. In her spare time, she enjoys cooking, traveling, and gardening.
Dr. Chatman states, "It is an honor to have the opportunity to serve as the Academic Dean for the esteemed Gupton-Jones College of Funeral Service."